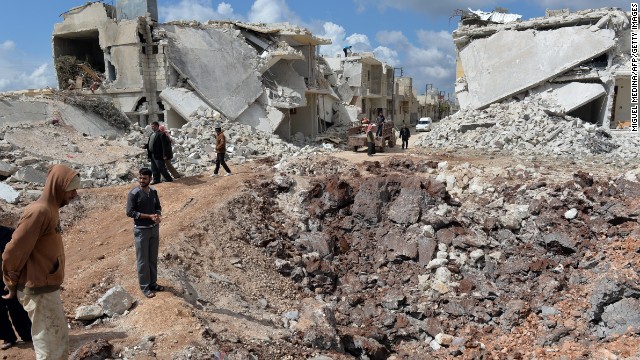 WEB Notes: Isaiah 17:1.
A pair of suicide attacks in central Damascus on Tuesday killed at least 14 people and injured 31 others, Syrian state TV reported.
The explosions took place near a police station, a police source said.
Syria's state news agency, SANA, reported a slightly higher casualty toll, reporting 33 injuries after "two suicide bombers" blew themselves up.
There was no immediate claim of responsibility for the attack.
Clashes between government forces and rebels are constant in Damascus suburbs.
But every time rebels appear to be inching closer to a decisive battle for the capital, President Bashar al-Assad's stronghold, the regime steps up its offensive using fighter jets and missiles, opposition groups say.
The United Nations has warned that all sides will be held accountable for the killing of civilians during the civil war.
Subscribe!
Every day we send our readers the latest news with Christian commentary right to their inbox. Bi-weekly we include Bible Q&A and Bible studies as they become available. We invite you to join us.
Study With Us!
Visit the Bible Study, Bible Question and Answer and Video section of our site.
Leave A Comment
You are invited to participate in our Christian Community by leaving a comment. We would love to read your point of view and inspiring messages. Please read our
Community Guidelines
before commenting and note all comments are moderated
(Ephesians 4:29)
.